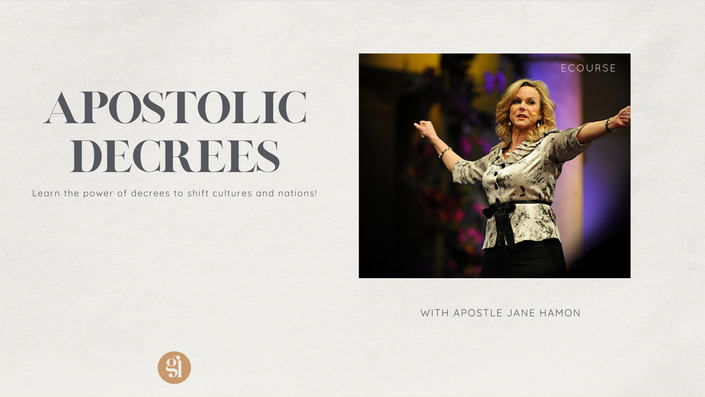 Apostolic Decrees
Learn and study the power of decrees to shift cultures and nations!
Enroll in Course
The purpose of this course is to help each individual saint uncover decrees and liberate covenant purpose in the earth today.
We will study how Cyrus, a successful Persian conqueror, decreed the release of Judah from captivity and how the Body of Christ can be just as diplomatic, filled with war strategy and sovereignly successful. This study will give great insight into God's purposes to release wealth when He is ready to advance His Kingdom on earth.
The principles taught here are relevant today for marketplace apostles, prophets and intercessors, bringing greater understanding, revealing and releasing hidden treasures in this season.
We are participants in a season of incredible shifts in the heavens and in the earth! "… the kingdoms of this world have become the Kingdoms of our Lord and His Christ" (Revelation 11:15).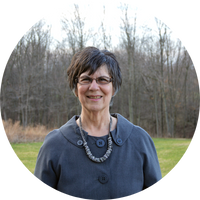 TESTIMONIAL
This course is not just about making decrees based upon the scriptural foundation, but the everyday application to appropriate as Christians the power and fullness contained therein. I believe groups could benefit greatly in that they would be able to take advantage of the synergy through unity to receive the fullest benefit from studying this course together. The result, I believe, would bring about transformation individually and corporately. Apostle Jane Hamon says, "If we don't' understand or have revelation of the power of decrees or the declarations of the past, we have no real synergistic foundation to build in for the 'now.'…Just as the kings of old revisited the former decrees, we must as well (includes prophetic promises)." I highly recommend this course! - Loretta
Your Instructor
Apostle Jane Hamon wrote and presents this course. Apostle Jane and her husband, Apostle Tom are Senior Pastors of Vision Church @ Christian International in Santa Rosa Beach, FL. They also serve as Board of Governors to Christian International Ministries Network and Apostolic Executive Team members and Regional Team Leaders to CI Apostolic Network.
Apostle Jane travels nationally and internationally with a message to prepare God's people for the work of the ministry. Many of her teachings are available on DVDs. She has also written the books Dreams and Visions, The Deborah Company and The Cyrus Decree.
Course Curriculum
Course Materials
Available in days
days after you enroll
Frequently Asked Questions
What's included in this course?
This course includes eight (8) video teaching sessions that range from 45 - 75 minutes each, PDF access to a detailed student workbook, and a multiple choice quiz for each session.
How long do I have access to the course?
You will have lifetime access as long as the course remains available in our school.
When does the course start and finish?
Once enrolled, you are free to work through this course at your own pace. This allows you to work through the contents in your own schedule.