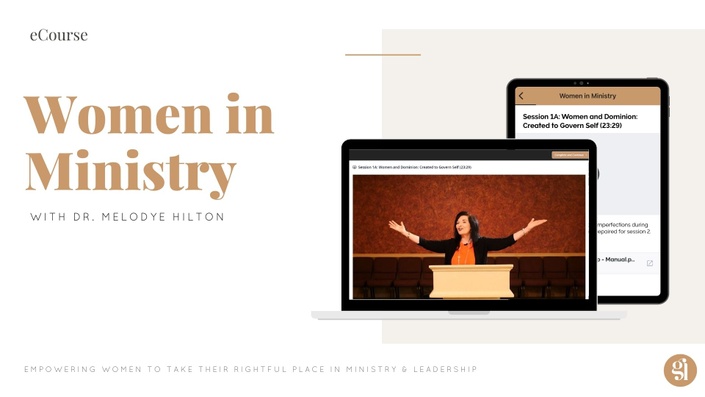 Women in Ministry
Empowering Women to Take their Rightful Place in Ministry & Leadership
The idea of being "put in your place" has always carried a condescending connotation of being confined and constrained to a particular role. We believe, however, that it's time for that phrase to be turned on its head. For centuries, women have been put down and held back as culture has limited half the population from taking their rightful place in history, in leadership, and in ministry. Today it is time for the truth!
In this empowering and provoking teaching, we invite both men and women to explore the role of women in the church, in culture, in marriage, and as powerful and necessary leaders in today's society.
Includes:

Debunking the anti-women in leadership myth.
Confronting the fear of usurping authority.
Are powerful women more open to Jezebel tendencies?
What about the ban on teaching and speaking? (1 Corinthians 14:34 and 1 Timothy 2:12-14)
Biblical protocol for marriage partnership and Kingdom dominion
Plus more!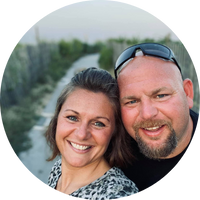 "This is one of the most powerful teachings I've ever heard. It gives so much language to things that, as a man, I knew but could not convey. I truly wish this teaching had been available to me years ago instead of learning these truths the "hard way"! I believe this will truly revolutionize the way we see and understand Godly authority. I strongly encourage both men and women alike to receive from this well of wisdom!" - Danny
Your Instructor
Dr. Melodye Hilton works with individuals and workgroups around the globe as a leadership consultant, behavioral analyst, Master CVI Trainer, and executive coach. Her recognition extends over all ages, socio-economic, and educational backgrounds through her work in corporate and local business, government, and public and private educational sectors.
She and her husband, Steven pioneered Giving Light–a local church and global outreach–in the heart of Central Pennsylvania. 40 years later, they have learned that when you obey God's leading, "you can reach the world from anywhere." They continue to see God's hand at work within the vision to equip all ages to discover their God-given identity and activate their unique personal purpose.
Dr. Melodye served Christian International, founded by Bishop Bill Hamon, for 30 years. Since 2006, she has also served on the faculty of Randy Clark's, Global Awakening School of Ministry, teaching the second-year prophetic track and presenting her signature leadership training.
She is the author of three books, Unmasking Prejudice, Double Honor: Uprooting Shame in Your Life, and Higher Living Leadership. In addition, Dr. Hilton has founded the #StopDevaluation Movement to stop the narrative of devaluation and spread the message of love, hope, and validation. She is the host of the #StopDevluation Podcast as well as a co-host on the weekly Life Exchange Podcast, which she co-hosts with her multi-generational leadership team.
Dr. Melodye travels nationally and internationally ministering, training, consulting, and coaching. She is the mother of two grown children and three active grandchildren.